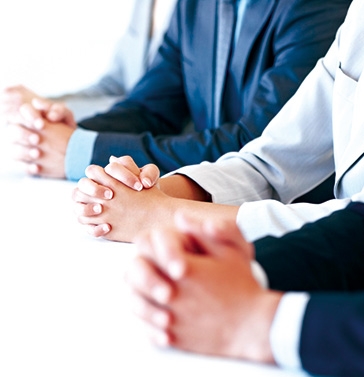 Just a few thoughts here…
The reason for the 101"b", is that there is a difference (at least to me) in planting a church you are going to stay at versus planting a church that you are planning to step away from. The differences aren't huge, but they are there.
101a: plant and stay. 101b: plant and pass it on to someone else.
Church planters may gain some insights out of this. All Believers can probably unearth a few nuggets.
We planted Cornerstone in October of 1991, with the intention of staying. It has been different with St. Helena Community Church (SHHC) in that for a while, I thought I might pastor at two locations. I have been with this group for two years. The Lord finally made it very clear that I was not to be their permanent pastor, and my thought processes began to change. Here are a few things that I learned or was reminded of…
1. Foundations are non-negotiable. 1 Corinthians 3:5-10 Who then is Paul, and who is Apollos, but ministers through whom you believed, as the Lord gave to each one? 6 I planted, Apollos watered, but God gave the increase. 7 So then neither he who plants is anything, nor he who waters, but God who gives the increase. 8 Now he who plants and he who waters are one, and each one will receive his own reward according to his own labor. 9 For we are God's fellow workers; you are God's field, you are God's building. 10 According to the grace of God which was given to me, as a wise master builder I have laid the foundation, and another builds on it.
The foundation of any Christian ministry has to be Jesus, the Word of God, and the ways of God. Without the foundation, one is building on sand. I thank God that He placed me in the Calvary Chapel movement, where we have been taught to teach the Word, love the people, pray, trust God with finances, and be flexible to follow the leading of the Holy Spirit. That is a foundation which will allow for growth and longevity.
2. Emotions versus God's leading. The two are not always in agreement. God has made me a pastor. That means I love to teach the Word and see people grow in their faith. I love that. I feel that. It moves me. It was a joy to share the Word with the SH folks, but that did not automatically mean that I was supposed to stay there permanently. Those same sentiments existed regarding evangelism, equipping folks for ministry, seeing people encouraged and healed, etc. All the stuff that a pastor is supposed to feel, I felt…deeply. But we are not to be led by our emotions. It took a while for me to realize that God was not going to have me stay. Emotions can lead you to make nice suggestions which are not Spirit inspired. Emotions versus God's leading call for a lot of prayer and patience.
3. Hold On To The Vision. When I first met the SH folks, I asked them what they wanted. Their response: "We want a Bible teaching, Bible believing church, with a pastor that lives in our community". That is a very Biblical goal, and absolutely reflects the heart of God. I and they believed that this was what the Lord wanted. That conviction kept us all moving forward, and gave needed perseverance to our souls.
4. How "far" do I lead? This was tricky. When I realized that I wasn't to be the long term pastor, I wondered about how many of my fingerprints should be on this church. Every pastor has his particular way of doing things. If I overdo it in making it "my" church, then the next pastor might have to make big changes to make it "his" church. If I pull back too much (which I did for a short time), then there is a vacuum in leadership, and the church begins to stall out. I finally concluded that I needed to move forward, and whenever called for, do things the way that God would lead me, trusting that the permanent pastor could build on that, and not need to change things too much.
5. Don't feel guilty about "double duty". We can be attacked when we are busy with extra ministry responsibilities. We can think that perhaps we are failing at our "primary" ministry. My primary ministry isn't Cornerstone Ministries of Napa Valley. It also isn't my wife, my kids, or my friends. My primary ministry is to obey Jesus, wherever He leads me, and to be there for however long he has me there. Regardless of what else might not be getting done in other areas, I need to obey the Lord, and believe that He will take care of other things that I cannot get to.
6. Passing the baton. One of the sad incidents at the 2008 Olympics was watching runners drop the baton in the relay races. Their timing was way off, and they didn't pay attention to one another. If you drop the baton, it doesn't matter how well you ran. My portion of this race is ending, but it's not done yet. I need to be careful to pass the baton well. For those of us who might be transitioning out of a ministry: you are not done until you are done. Don't quit early. See it through 'til the end.